We're proud to have been featured in these major media outlets.
Group 10 Financial on the Radio
Catch "On the Money with Jerry and Nick Royer" Saturdays from 8 – 9am and 6 – 7pm Eastern on WORL-AM 950, WBZW-AM 1520, and WORL-FM 94.9. Listen on Sundays from 7 – 8am Eastern on WORL-AM 950 and WORL-FM 94.9.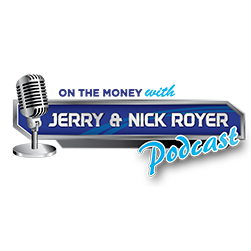 Catch up on our latest episodes
Defuse: 7 Steps to Saving Your 401(k) From the IRS.
Baby Boomers and Gen Xers:
Your retirement is at serious risk
If you have money in a 401(k), 403(b) or IRA, you stand to lose far more than you think to federal and state income taxes.
In this book by Dan Cuprill, CFP®, with a foreword written by Jerry Royer, RFC®, and Nicholas Royer, MRFC®, you'll learn:
The threats retirees can face in today's environment
How you can better secure your savings and Social Security benefits from taxes
MUCH MORE!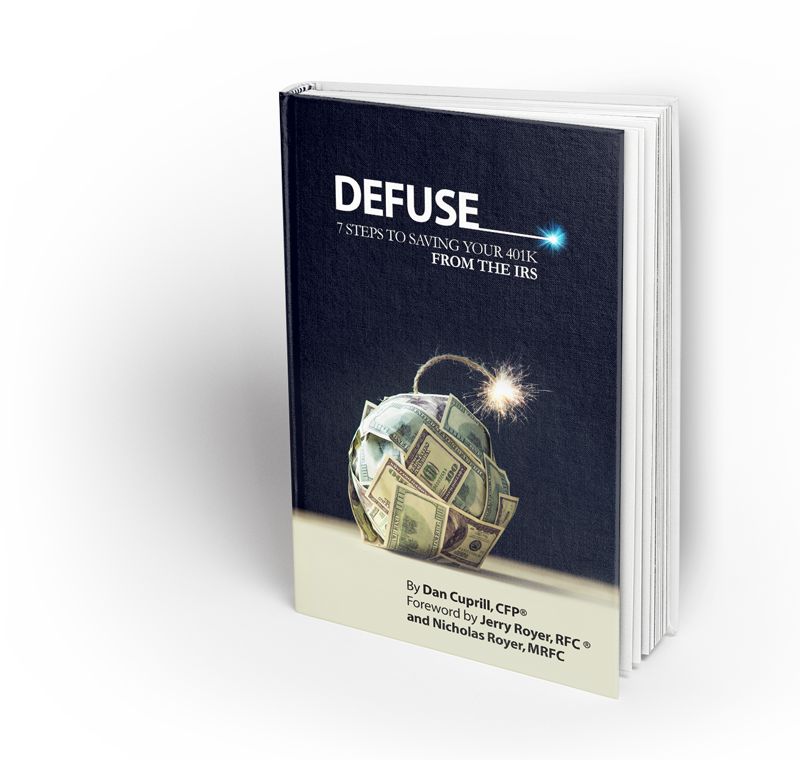 Group 10 Financial On YouTube
Catch up on our Youtube channel!
We're committed to helping you make informed decisions about your financial future.
Watch some of our latest videos below!
3 Ways to Maximize Your Retirement Income and Minimize Your Tax Bill
If you don't have a tax plan, you don't have a retirement plan. In retirement, you not only want to maximize your income, but you also want to minimize your tax liability.
3 Reasons Your Social Security Check May Be Lower
Despite a sharp increase in the COLA for 2023, some people may see a lower Social Security payment this year.
3 Ways the Debt Ceiling Showdown Could Affect Your Finances
U.S. Debt recently hit a record new high... 31 Trillion dollars! Now Congress will have to vote whether to raise the debt limit again, fueling fears of default, which would have enormous consequences on the economy and your finances.
SECURE Act 2.0: Later RMDs, 529-to-Roth Rollovers, and Other Tax Planning Opportunities
Congress recently passed SECURE Act 2.0, which will bring several changes to retirement account rules.
Proactive Planning for 2023 and 5 Key Resolutions
2022 was a brutal year for investors. 2023 is sure to be challenging, but there are some action steps you can take now, to set yourself up for success no matter how the market behaves.