Live Dinner Event (COMPLIMENTARY): THE WARNING SIGNS OF AN ECONOMIC RECESSION ARE CREATING AN UNEASY FINANCIAL ENVIRONMENT!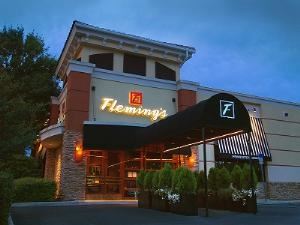 In 2022, the S&P was down over -19% and the Nasdaq down over -33%. At the same time, the 20-year Treasury Bond
(thought by many to be safe) was down almost -30%. The FED is still sending interest rates sky high, the real estate market is slowing
down dramatically, and talks of higher taxes is back in the headlines.
Join TV News Contributors and local Radio Show Co-Hosts, Nick and Jerry Royer of Group 10 Financial, as they help give you strategies and pro-tips that you can use to help navigate through these uncertain times.
You'll also discover:
• The 3 Rules you MUST know to help protect you from the next market plummet.
• Will you have enough to get to and through retirement? You'll learn about the key strategies to help you avoid running out of income during retirement, and create a dependable, reliable, and consistent income.
• What are the 5 vital plans that every retiree needs to have in place before thinking about retiring. (And if you are retired, find out how to make sure you get things in place while there's still time)
• What are the long-term effects of the pandemic and government policies on your money? Learn how you can WHATEVER-PROOF your money from whatever happens in the future.
• OUT OF CONTROL INFLATION: We are at the highest level of inflation since 1982! What strategies can you use to help protect your lifestyle?
This Live Dinner Event is a COMPLIMENTARY Event with No Cost or Obligation. You Must RSVP. Click the link to RSVP now!
* The Event and the strategies discussed are best for those who have at least $250,000 or more earmarked for retirement.
** This event is intended for the general public, there is a $1,500 fee for any professionals who would like to attend for their continuing education (attorneys, accountants, financial professionals, etc.)
***Only available for those who have not attended another one of our events within the past year.