Live Dinner Event (COMPLIMENTARY): ALERT 2022- Higher Taxes, Higher Inflation and More Stock Market Volatility- What Can You Do About It?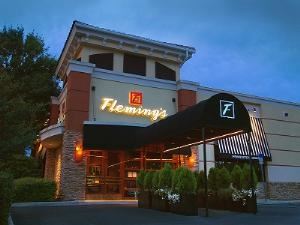 If you are like most retirees, you have built up your retirement savings in plans like IRAs, 401(k)s, 403(b)s, and TSP plans not knowing that these are just ticking tax time bombs waiting to go off. Join TV News Contributors and Radio Show Co-Hosts, Nick and Jerry Royer of Group 10 Financial, as they help you figure out the new tax and retirement threats you face and what to do about it while there's still time.
You'll also discover:
• The 3 Rules you MUST know to help protect you from the next market plummet.
• Will you have enough to get to and through retirement? You'll learn about the key strategies to help you avoid running out of income during
retirement, and create a dependable, reliable, and consistent income.
• What are the 5 vital plans that every retiree needs to have in place before thinking about retiring. (And if you are retired, find out how to make sure you get things in place while there's still time)
• What are the long-term effects of the pandemic and government policies on your money? Learn how you can WHATEVER-PROOF your money from whatever happens in the future.
• OUT OF CONTROL INFLATION: We are at the highest level of inflation since 1982! What strategies can you use to help protect your lifestyle?
This Live Dinner Event is a COMPLIMENTARY Event with No Cost or Obligation. You Must RSVP. Click the link to RSVP now!
* The Event and the strategies discussed are best for those who have at least $250,000 or more earmarked for retirement.
** This event is intended for the general public, there is a $1,500 fee for any professionals who would like to attend for their continuing education (attorneys, accountants, financial professionals, etc.)